Did you know that traditional dental floss is actually made of plastic? If everyone in just the US flossed as recommended by the American Dental Association, the used floss would circle the planet more than 1,200 times. And the plastic containers? We'd fill a landfill the size of a football field six stories high (the equivalent of 2,184,000,000 canisters). No, thank you.
(Thank you to Viajar & Amar for doing that math so we didn't have to.)
This refillable silk dental floss is our go-to solution to keep our teeth healthy and bright. The floss itself is silk coated in vegan candelilla wax, and is packaged in stunning glass and stainless steel canisters that can be continually refilled.
This floss has been made even better! This new, stronger version is less likely to break during use.
Pair it with our bamboo toothbrushes and check out our full line of zero waste oral care products for a beautifully sustainable oral care routine.
Size
Each glass canister comes pre-filled with one 33-foot spool of silk and includes a stainless steel cap.
Refill packs include two 33-foot spools, without the canister.
Materials
Our zero waste floss is made with 100% biodegradable silk coated in vegan candelilla wax and organic peppermint essential oil.
Packaging + End of Life
Our Refill zero waste floss is packaged in a 100% recycled cardboard box with a certified compostable bioplastic sleeve.
The box can be curbside recycled or composted, while the sleeve can be industrially composted. If you do not have access to industrial compost, the sleeve should be thrown away.
Our Earth, Starburst, and Seafoam zero waste floss and glass canisters are completely unpackaged.
The floss itself can be composted, either industrially or in your backyard compost, and the canister can be endlessly refilled. If it does come time to retire the canister, the glass body and the stainless steel top can be curbside recycled.
Origin
Silk floss sustainably made in Italy.
Refillable canisters ethically made in China.
Carefully assembled and sourced from Maine.
Ethical Guarantees
Give-Back Program
Palm Oil Free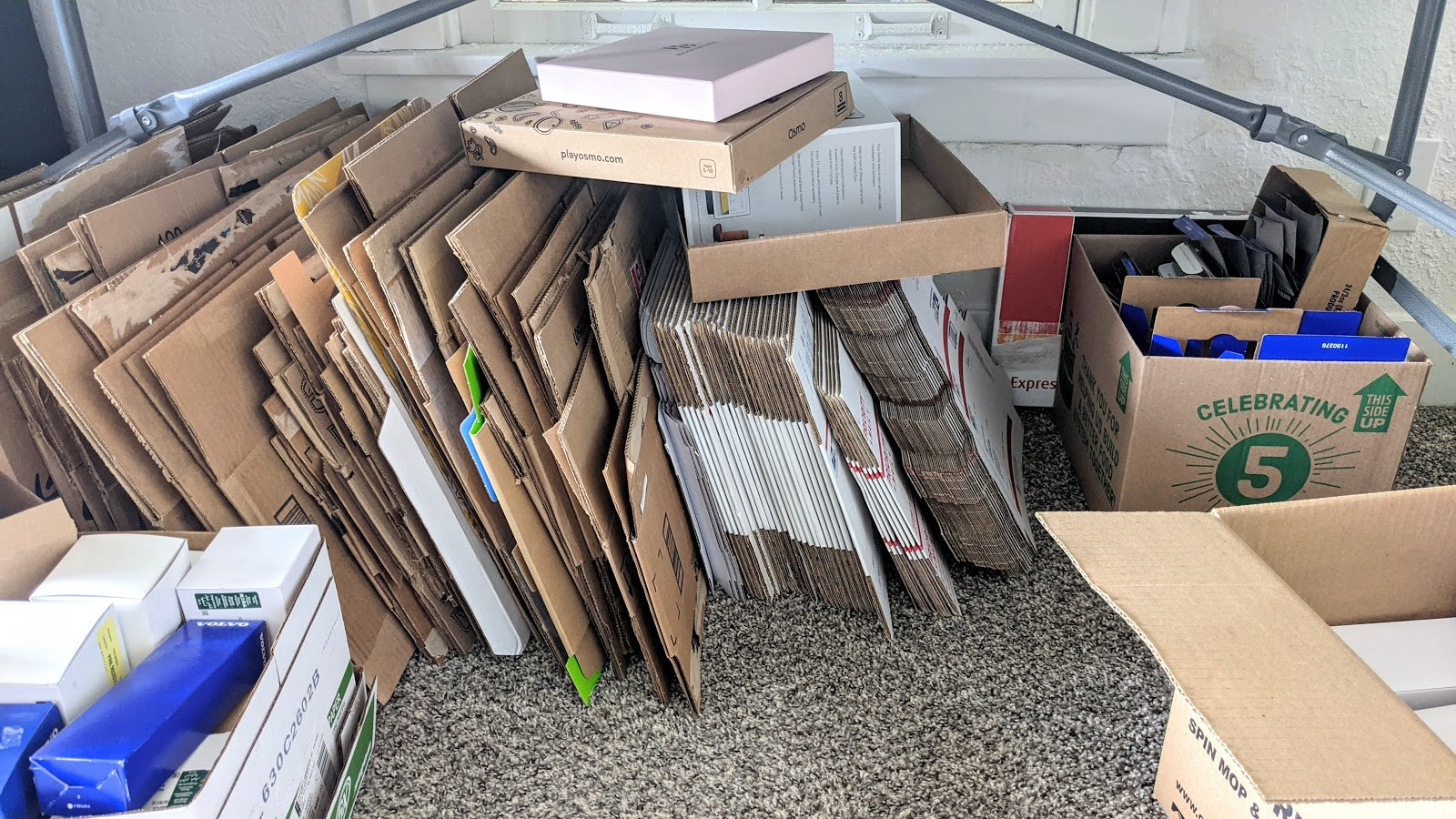 sustainable packaging
We ship ugly boxes
Our commitment to sustainability doesn't end when you press that checkout button.
We pack all of our orders in reused boxes and envelopes, with reused paper packaging, post-consumer recycled paper labels, and even paper tape.
You may not get an IG-worthy unboxing, but you will get the most sustainable packaging we can possibly find.
Oh and did we mention our shipping is always carbon negative?
Let's go to the real winner in my eyes. Honestly, I could have purchased this exact product many other places, but the packaging A Drop in the Ocean uses to ship will have me coming back time and time gain.

My first purchase from them was some floss a while ago and it arrived in a reused tea box with a hand written note that was written on scrap paper. I was blown away.

I had never seen a company who claimed to be sustainable ACTUALLY prove to be sustainable through and through. The fact that every piece of the packaging was reused and minimal will have me come back over and over again. If I can purchase it here, I will purchase it here.

Samantha
Our EcoWarriors also love...