"Real and tangible in a way most vacation spots are not."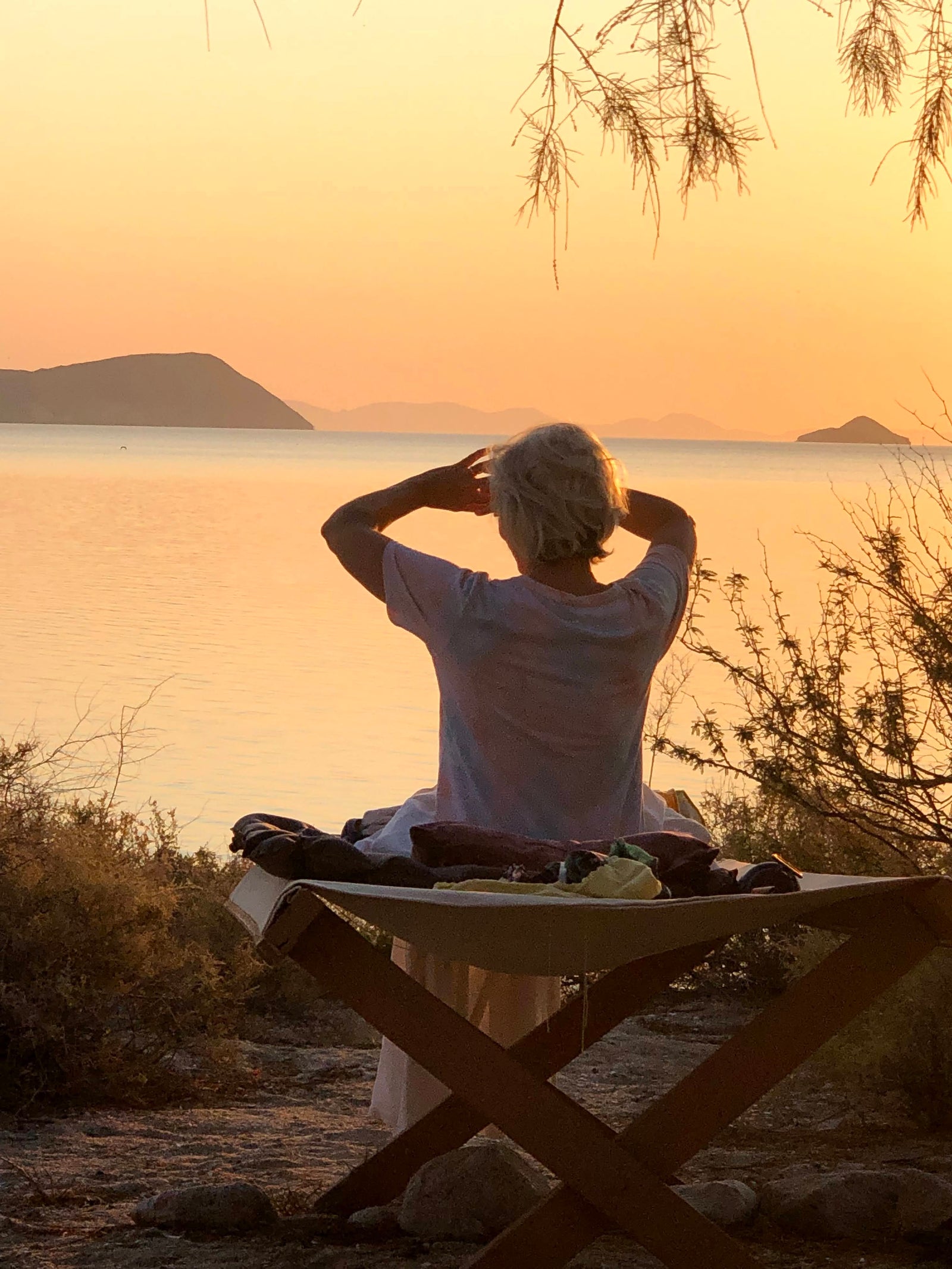 Have you heard the news? Our Baja EcoWarrior Retreat is open for registration and we are already half full with just 4 spots left on this year's trip.
This retreat is nothing short of magical, truly. This place and this experience has changed my life in more ways than I can count, and I know it's done the same for so many others who have set foot at the Vermilion Sea Field Station.
I want to share with you this beautiful reflection from Robin S., who attended our first Baja EcoWarrior Retreat in 2021:
"The retreat was exhausting, but a true adventure. I didn't realize how much of a rut I have been in. Really an exciting time! I cannot stop thinking back on it. It seems real and tangible in a way most vacation spots do not. There is something healing and grounding about being outside all the time."
What I love so much about this reflection is that it really gets to the heart of what our annual EcoWarrior Retreat is all about.
It's so much more than a vacation.
It's grounding and it's healing.
It's adventure and it's reflection.
It's connection and it's resetting.
Just a few days into our retreat, I was chatting with another EcoWarrior on the trip and I'll never forget the words she said to me.
"I don't know what I was expecting to happen on this trip, but I know it's already happening."
And when I caught up with her last week, this same EcoWarrior told me about all of the exciting adventures she's gone on recently, how she's more confident trying new things and getting outside of her comfort zone, and how the Baja EcoWarrior Retreat was the beginning of that shift inside of her.
Bahia de los Angeles has this way of grounding us, refreshing us, inspiring us...in ways that are completely intangible but last well beyond our time together.
I truly, deeply, want this experience for you, too.
And when I say "take what you need and leave the rest," I mean it. If you'd rather nap than practice yoga, you can do that. If you'd rather read a book than go on a hike, you can do that.
Whatever you need on this trip, you can do just that.
So if you could use some #BajaMagica in your life, consider joining us on this year's Baja EcoWarrior Retreat.
Payment plans are available, too. Just choose the "Pay in installments" option at checkout. There are options ranging from 2 to 12 months, so you can choose the best option for you.
If you have any questions whatsoever, please don't hesitate to reach out. I'm a real person on the other end of this email, and I'm always more than happy to chat Baja.
Sending you all my love 💙
---