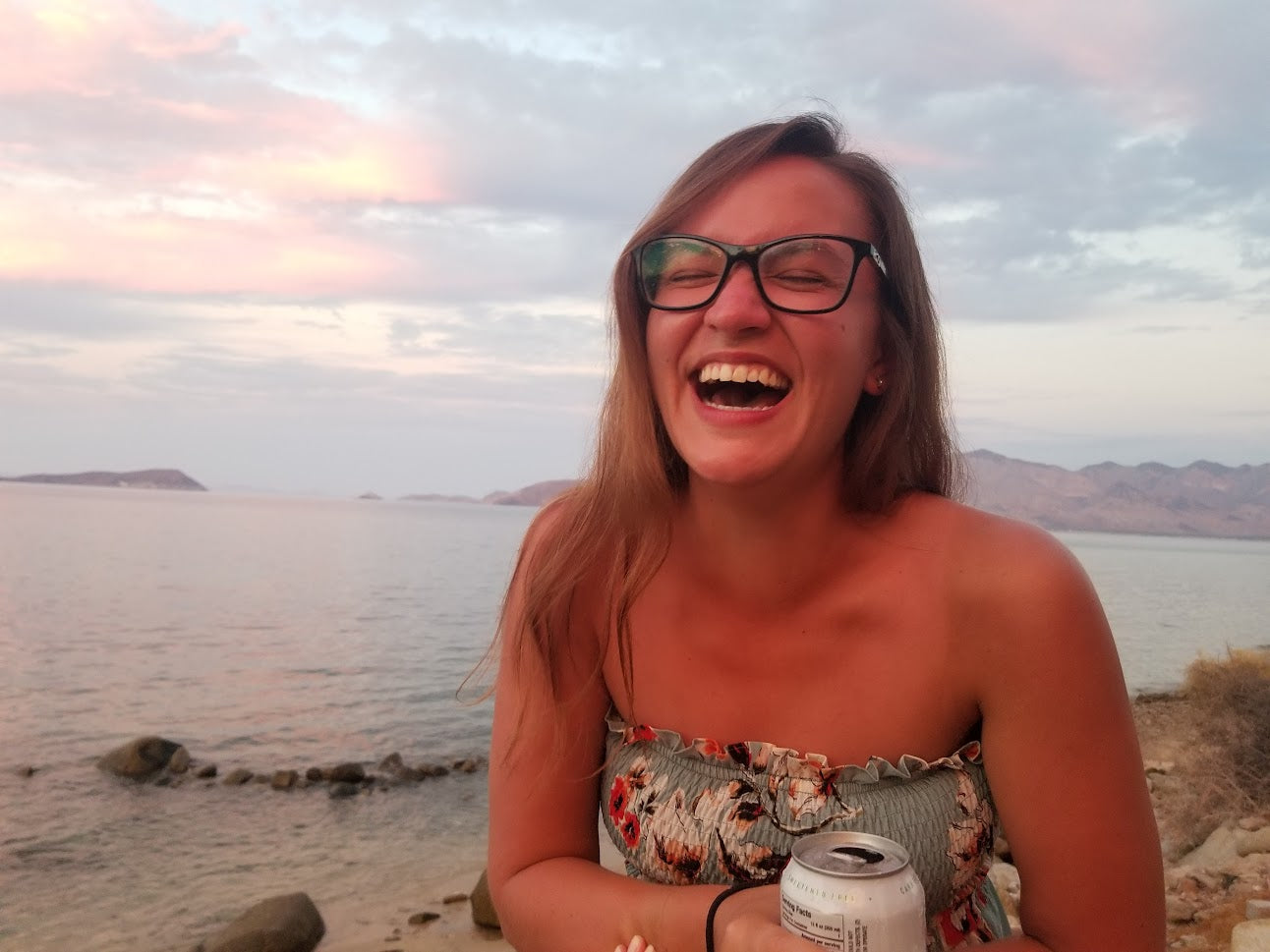 Once upon a time, in a land where anxious minds never sleep and rest is a sign of weakness, there lived a queen who longed for respite. For a break from her duties and a way to reconnect with herself - away from the pressures of her kingdom.
But, to the queen, it seemed, there was no place she could turn that would truly give her the space to disconnect with the outside world so she could reconnect with her inside world...
Her world that craved to be free, to be barefoot on the shoreline, to be one with the untamed sea. To be fully present in her soul and body.
How she craved to be free - if even just for a few days.
As tension continued to rise in the queen, she took a walk through her kingdom, and met a local shopkeeper planning something big.
"It's called the Baja EcoWarrior Retreat," the shopkeeper smiled, a light behind her eyes. "It's six days in Baja, Mexico, swimming with whale sharks, sea lions, and maybe a dolphin or two. We'll fall asleep under the stars, wake to the sunrise over the sea, and practice yoga on the sand each morning."
The shopkeeper leaned in. "But if you ask me, the best part is that there's no cell service. We'll 'disconnect to reconnect.' Not just with each other, but with nature and with the freeest, innermost parts of ourselves."
The queen felt a tingling in her soul. Her eyes began to sparkle with wonder.
This was it. This was the respite she so desperately craved.
Without hesitation, the queen joined the retreat.
And for those six days in Baja, the queen was free.
Free to be at peace with herself.
Free to explore what truly brought her joy.
Free to try new things she'd never imagined before.
Free to be that barefoot girl on the shoreline smiling at the sea and sun.
The queen returned to her kingdom refreshed. Full of joy and adventure, and truly at peace with herself.
She knew it in her ~toes~. This was who she was meant to be. This was the space she needed to find herself again.
This was...everything.
And as the shopkeeper got to work planning the next adventure, she wondered... Are you next?
Take an adventure to adropintheoceanshop.com/retreat to embark on your own journey to [re]connection...
I'll see you there 💙
---