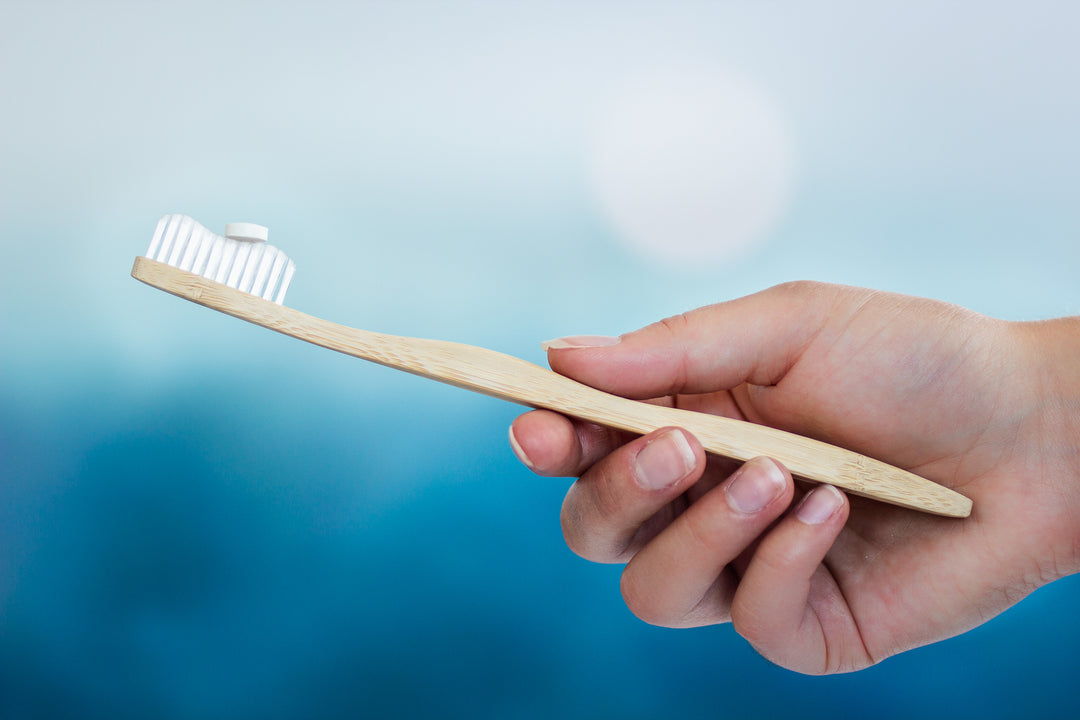 We all know oral care is important, and it can get pretty trashy! Between the plastic toothbrushes and unrecyclable tubes of toothpaste there's got to be a better way.
Our zero waste oral care bundle has everything you need to keep your pearly whites...well, pearly white, sustainably. Plus, you'll save carbon emissions, packaging, and money by only shipping twice a year. What's not to love?
Bundle includes:
(2) Bamboo Toothbrushes
(3) Packets of Toothpaste Tablets
Ingredients / Materials
Bamboo Toothbrushes: Organic Bamboo Handle, Certified Bio-Based Bristles
Toothpaste Tablets: Microcrystalline Cellulose, Sodium Bicarbonate (Baking Soda), Silica, Sodium Lauryl Glutamate, Magnesium Stearate, Mint or Cinnamon Essential Oil, Menthol, Xanthan Gum, Stevia, Citric Acid, Sodium Fluoride (fluoridated tabs only)
Packaging + End of Life
The bamboo toothbrushes are packaged in cardboard boxes, which can be recycled or composted. The toothbrush bristles and handle can be home composted. If home composting is not accessible, the bristles can be removed easily with pliers and thrown away (or buried), while the handle can be composted, used as a fire starter, or reused as plant markers!
The toothpaste tablets are packaged in a certified home compostable packet.
Origin
The toothpaste tablets are made in Germany and distributed through San Francisco, California. The bamboo toothbrush bristles are made in the European Union, and the rest of the toothbrush is made in China. The toothbrushes are distributed through Los Angeles, California.
Ethical Guarantees
Organic (Toothbrushes)
Sustainably-Sourced Palm Oil (All)
Vegan (All)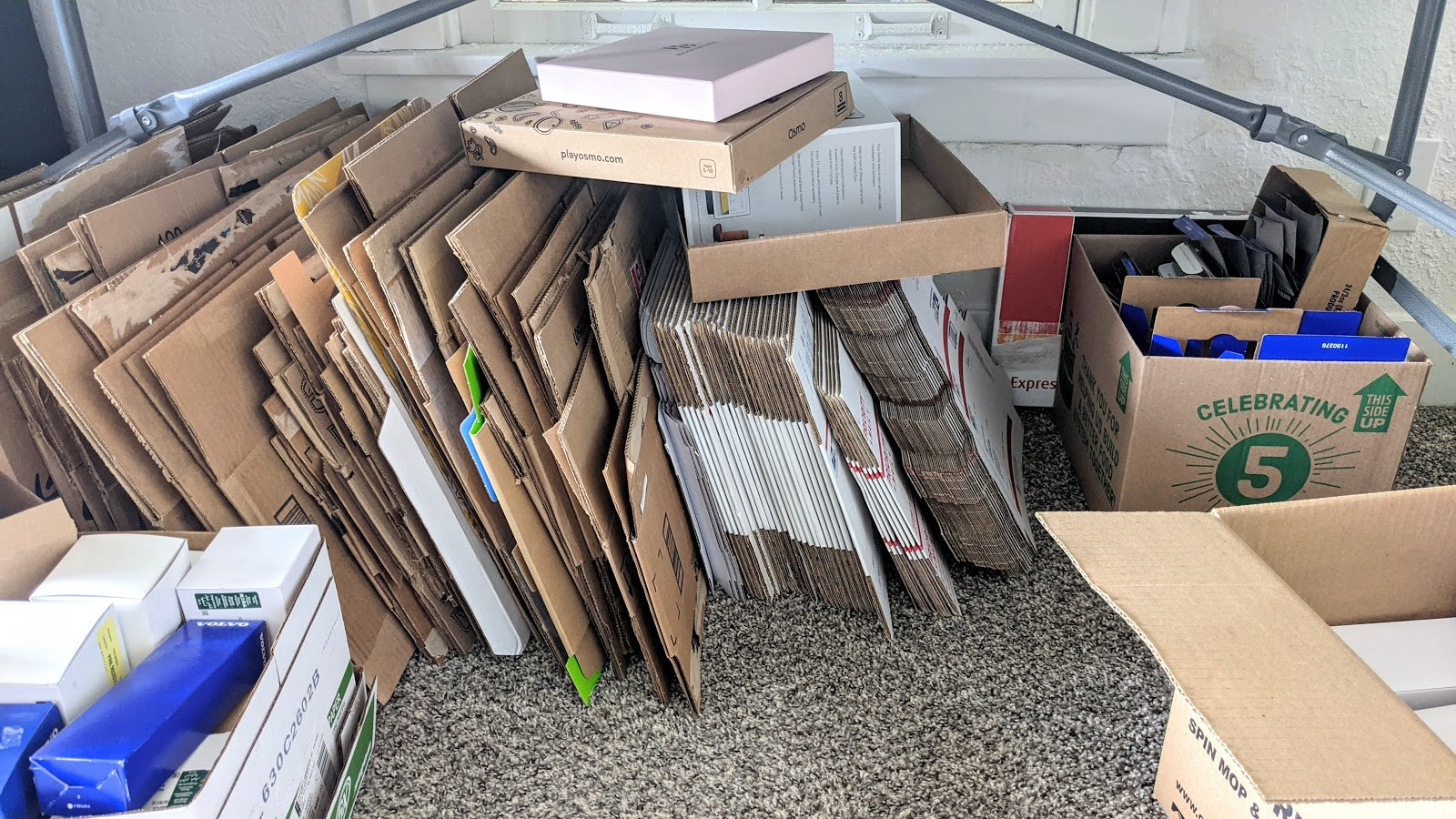 sustainable packaging
We ship ugly boxes
Our commitment to sustainability doesn't end when you press that checkout button.
We pack all of our orders in reused boxes and envelopes, with reused paper packaging, post-consumer recycled paper labels, and even paper tape.
You may not get an IG-worthy unboxing, but you will get the most sustainable packaging we can possibly find.
Oh and did we mention our shipping is always carbon negative?
Let's go to the real winner in my eyes. Honestly, I could have purchased this exact product many other places, but the packaging A Drop in the Ocean uses to ship will have me coming back time and time gain.

My first purchase from them was some floss a while ago and it arrived in a reused tea box with a hand written note that was written on scrap paper. I was blown away.

I had never seen a company who claimed to be sustainable ACTUALLY prove to be sustainable through and through. The fact that every piece of the packaging was reused and minimal will have me come back over and over again. If I can purchase it here, I will purchase it here.

Samantha
Our EcoWarriors also love...