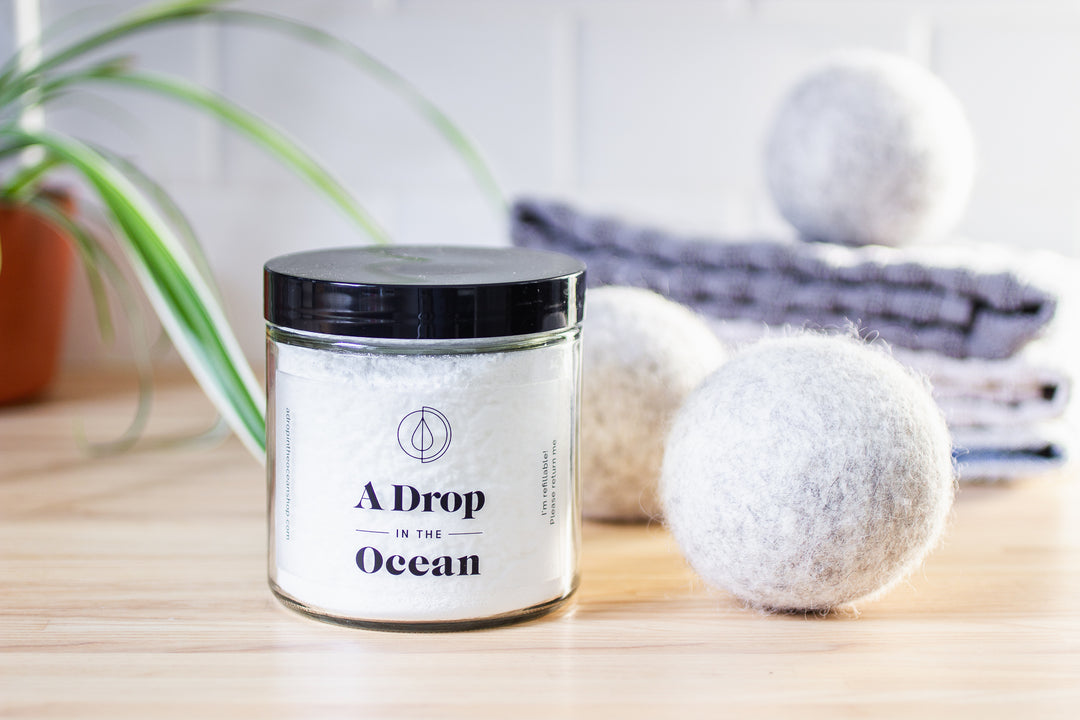 Everything you need to transform your laundry room into an EcoWarrior haven. Bundle our best-selling concentrated refillable laundry detergent and natural wool dryer balls to save $$$ and carbon on shipping.
Bundle includes:

16oz Natural Laundry Detergent (Eucalyptus or Rosewood)
Set of 3 or 6 Wool Dryer Balls
Ingredients/Materials
Laundry Detergent: Castile Soap (Coconut Oil, Distilled Water, Sodium Hydroxide), Sodium Bicarbonate, Sodium Tetraborate, Sodium Carbonate, Pure Essential Oils
Dryer Balls: Humanely-sourced domestic sheep wool
To Use
Laundry Detergent: Add 1 tablespoon to your laundry load for regular machines, or a 1/2 tablespoon for high-efficiency machines.
Dryer Balls: Toss into your dryer with your laundry! They'll do the rest of the work.
Packaging + End of Life
The dryer balls will either be naked or packaged in a cardboard box, which can be recycled with curbside paper recycling or home composted. The dryer balls should last you many years to come, but someday when they fall apart they can be home composted.
The laundry detergent is packaged in a glass jar with a black plastic lid or metal lid, which can be returned to us and reused. When you're running low, order a "Refill" jar of detergent. We'll send you a new jar, and include a return label in the box. Pack the old jar in the box, stick the return label on the box and hand it off the USPS - all at no extra charge to you.
Origin
The laundry detergent is handmade in La Conner, Washington. The dryer balls are handmade in Maine.
Ethical Guarantees
Made in the USA (All)
Palm Oil Free (All)
Vegan (Laundry Detergent)
Washington Local (Laundry Detergent)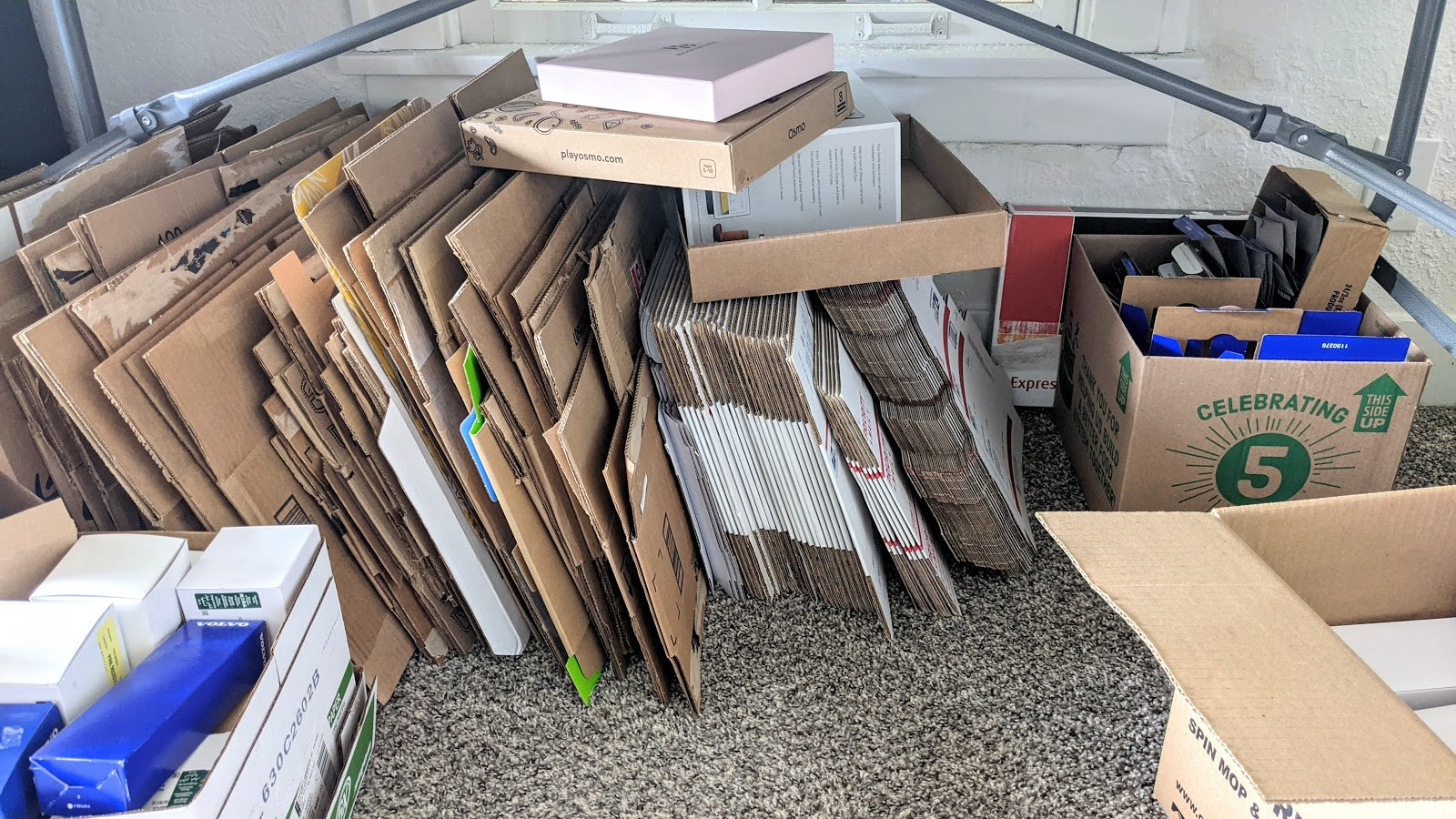 sustainable packaging
We ship ugly boxes
Our commitment to sustainability doesn't end when you press that checkout button.
We pack all of our orders in reused boxes and envelopes, with reused paper packaging, post-consumer recycled paper labels, and even paper tape.
You may not get an IG-worthy unboxing, but you will get the most sustainable packaging we can possibly find.
Oh and did we mention our shipping is always carbon negative?
Let's go to the real winner in my eyes. Honestly, I could have purchased this exact product many other places, but the packaging A Drop in the Ocean uses to ship will have me coming back time and time gain.

My first purchase from them was some floss a while ago and it arrived in a reused tea box with a hand written note that was written on scrap paper. I was blown away.

I had never seen a company who claimed to be sustainable ACTUALLY prove to be sustainable through and through. The fact that every piece of the packaging was reused and minimal will have me come back over and over again. If I can purchase it here, I will purchase it here.

Samantha
Our EcoWarriors also love...