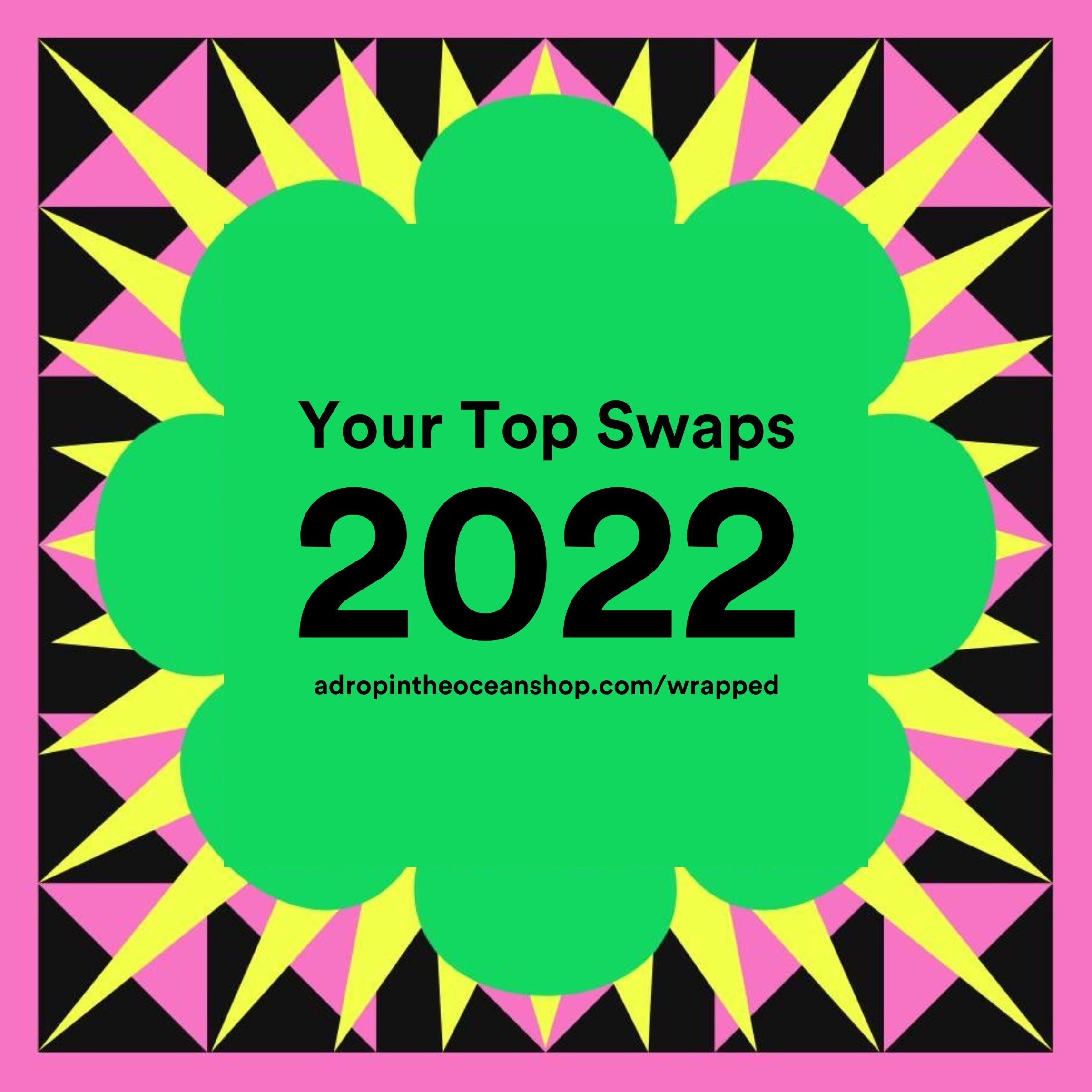 This year, you explored 133 different sustainable products - adding up to 14,568 plastic containers saved from landfill.
By making those swaps with A Drop in the Ocean, you also donated $1,245 to ocean conservation, donated $236 to okapi conservation, and planted 8,594 trees.
Your year can't be combined in a playlist, but we tried anyway. Here's your ADITO Sustainable 2022 Wrapped.