How to Go Zero Waste - The Right Way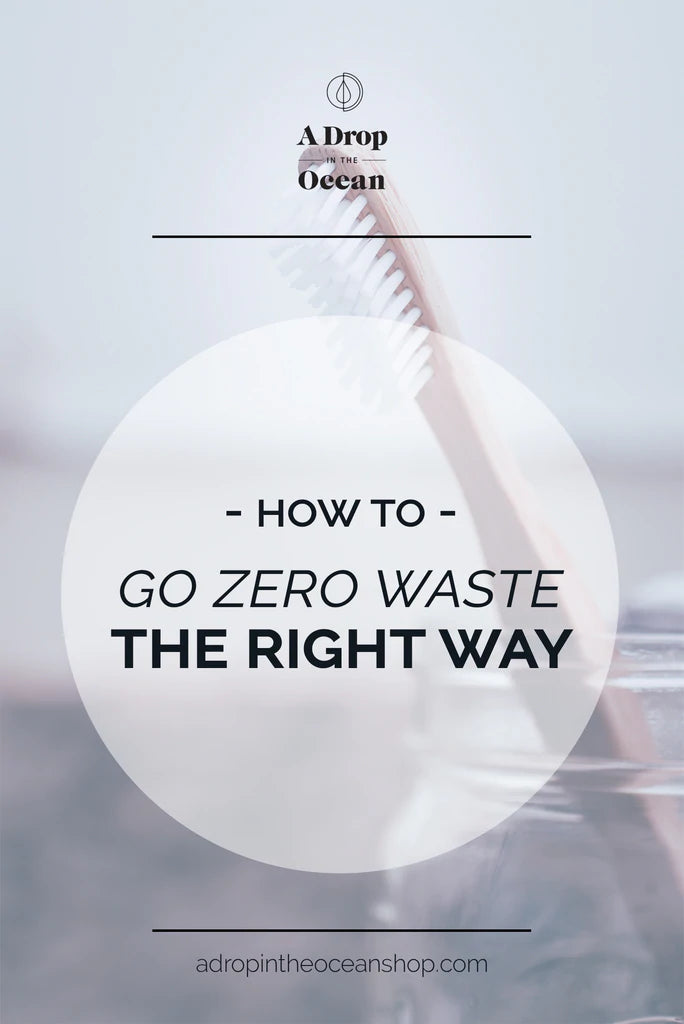 I've been living a zero waste life for two years now. I've learned a lot along the way. So today, I'm here to tell you how to live a zero waste lifestyle the right way.
Are you ready for it?
It's groundbreaking.
Here you go.
The secret to living a zero waste life is…
There is no right way to live zero waste.
Let me say it again for the people in the back.
There is no right way to live zero waste.
Got it? Good. Here's why.
Zero waste conjures images of pantries neatly organized with mason jars full of dry goods purchased in bulk, bathrooms boasting bamboo toothbrushes and shampoo bars, farmers market produce hauls, and drinking iced coffee through stainless steel straws.
It's an elegant image. In many ways, it brings us back to a simpler time, reminiscent of our grandparents' youth. Nothing goes to waste, and products are built to last.
But we live in a different time. We're busier than ever, and our options for sustainable goods are limited. Some of us live in climates that allow for farmers markets year-round, and some of us are buried in snow right now.
Some of us have a plethora of bulk options in our grocery stores, some of us have none.
Some of us have disposable income that gives us the freedom of affording higher up-front costs for certain items. Some of us are working 80 hours a week trying to make ends meet.
Some of us are both mentally and physically healthy. Some of us are struggling to get out of bed in the morning.
Some of us are traveling the world living the single life, and some of us are juggling parent-teacher conferences, dance recitals, and soccer games.
Zero waste for me probably looks vastly different than zero waste for you. I enjoy making my own toothpaste and makeup products, and I love to cook. But I also love physical planners and notebooks and taking pen to paper. And I love my kitty, who will never be zero waste no matter how much I try. I can be exceptionally lazy, and sometimes takeout delivered straight to my door is the best thing in the world.
A not-so-zero-waste journaling routine.
Zero waste, for me, does not mean producing, well, zero waste. Zero waste means living within my means, in alignment with my values, making informed purchasing decisions to the best of my ability, and advocating for a cleaner environment through my actions.
Zero waste [a circular economy] does not exist with our current economic structure. So maybe your zero waste life looks different than the pictures you see on Pinterest. That's cool. You do you. And I'll do me. But no matter what you do - don't give up. We're swimming upstream, and making waves.
And it's working.
In the end, our individual actions will snowball, and I believe we'll begin to see great change all around us.
---