How to Find Zero Waste Grocery Stores in Your City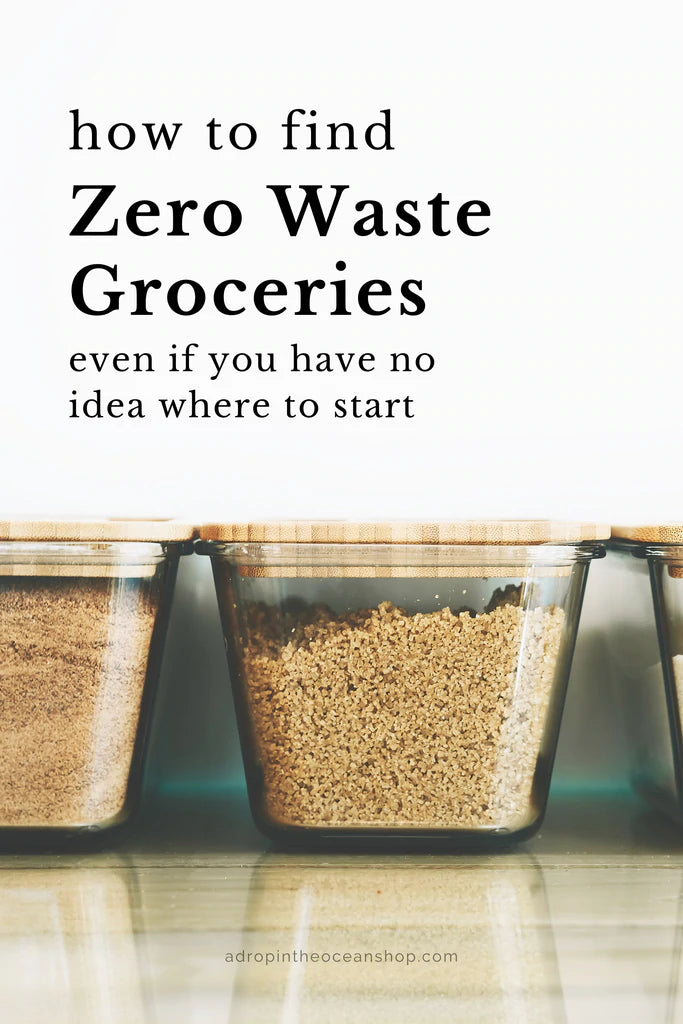 This post first appeared in our weekly
Make Waves Mondays
email series on January 20, 2020.
---
It's my new favorite time of the week, friend. It's time to make some waves!
We're kicking things off with waste. This is such a tangible piece of living lightly on our earth that it's absolutely one of my favorite sustainability topics. But it can also be one of the most intimidating. So let's break it down into bite-sized pieces, one at a time.
Today, we're tackling bulk bins at the grocery store.
When I first started my zero waste journey, I had never noticed the bulk bins in my neighborhood Kroger before. I wasn't sure zero waste grocery shopping was possible for me. 
Once I began my journey, however, I noticed bulk bins everywhere.
But where do we even start?
How do we know where to go?
The good news is, there are resources that already exist to help us.
Two of my favorites are the Litterless bulk list and the Zero Waste Home bulk app.
---
The Litterless bulk list is a massive list of bulk grocery and personal care shops across the United States, organized by state, and then by city.
What I love most about this list is that there are only small, locally-owned shops listed. You won't see Whole Foods or Winco listed a dozen times in each city. Find those family-owned shops where your dollar goes directly back into your community, and your purchase incites a small business owner to do a little happy dance.
Every shop listed allows and encourages reusable containers.
---
The Zero Waste Home bulk app is an interactive map, listing every shop imaginable around your listed location. Unlike the Litterless list, the ZWH app includes shops like Whole Foods, Winco, Kroger, and the like.
You can filter your search to only include the items you're looking for, such as baking goods, cleaning supplies, or snacks, and also limit the search to only display locations that allow reusable containers.
---
What these lists don't include are shops with unpackaged produce
.
Today's topic is focused on bulk bins, but unpackaged produce is also key in our zero waste grocery adventures. The grocery shops listed on Litterless are most likely going to include unpackaged produce options, but there may be other options in your city, too.
Around Tacoma?
My favorites are Marlene's Market and Deli (incredible bulk selection and all organic) and Tacoma Boys (especially for unpackaged produce and herbs; plus their butcher counter accepts your own containers!).
Some other great options include Metropolitan Market (bulk), Dave's Meat & Produce (so many great local unpackaged produce and locally-sourced meats), and Stadium Thriftway (this is my go-to nowadays; their produce section is *chef's kiss*). And don't forget about all of the farmer's markets around town. Going straight to the source is a wonderful way to reduce our impact and foster community building!
Winco also has a massive bulk selection, and is probably the most affordable option I've found yet. While you cannot use your own jars for their bulk bins, you can use your own bags.
Protip: Don't have reusable produce/bulk bags? Ziploc bags, bread bags, and even reused produce and bulk bags work just as well!
---
Grocery shopping used to be a chore. Now, it brings me joy.
Knowing that I'm only purchasing what I need (and therefore reducing food waste and saving dollars), purchasing without packaging (saving plastic waste), and purchasing whole, healthy foods (saving my health), reminds me that I am capable of making an impact on this planet.
Each week at the grocery store, I find myself more and more empowered to make a difference - even if it starts in my own kitchen.
Do you have any favorite bulk bin spots in your city? Share your discoveries in the comments below!
---