DIY Coffee and Sugar Body Scrub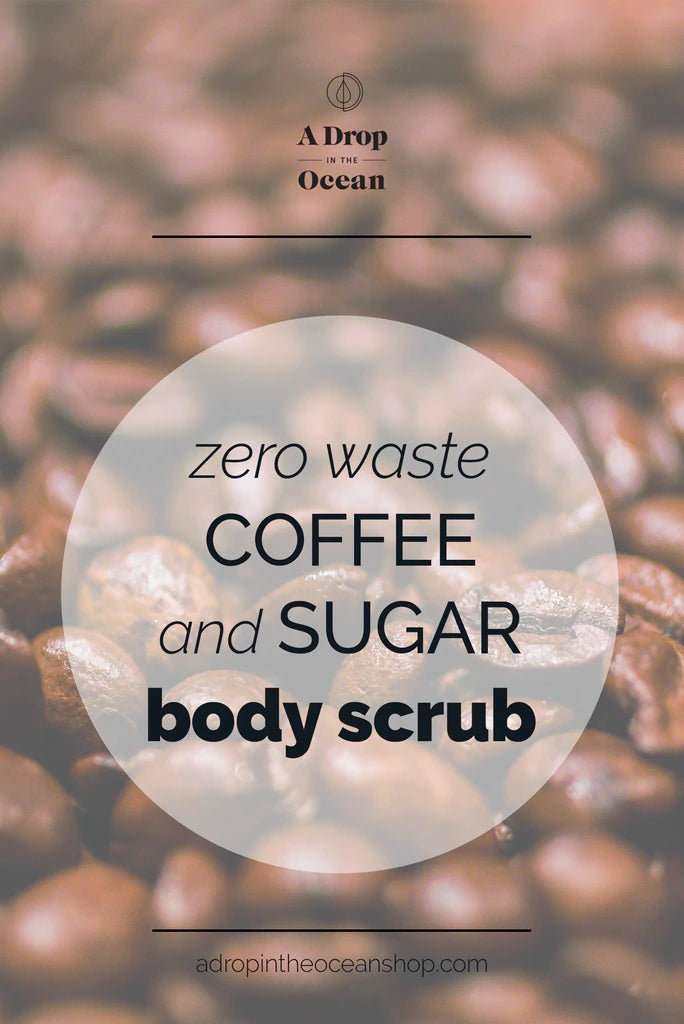 Homemade gifts are always my favorite to give and receive.  Knowing that someone took time out of their busy day to create something with their own hands for me to enjoy...there's no better feeling.
Check out the ultimate zero waste gift guide here.
One of my favorite zero waste DIY gifts is this coffee and sugar body scrub.  Spa days and spa gift baskets are such a joy around the holidays (anyone else dying from the dry air?), but when that spa gift comes in the form of a homemade creation, that created zero waste, is plastic free and all-natural, and actually saved resources from landfills - I think we have a winner.
And it could not be easier to make.  Win-win!
Ingredients:
1 part used coffee grounds (saving resources from landfill)
1 part sugar (can be purchased in bulk)
2 parts coconut oil (can be purchased in glass - or maybe in bulk where you live!)
A couple drops vanilla essential oil (optional)
To Make:
Warm up the coconut oil

just slightly

.  You want it to be soft enough to stir together with the coffee grounds and sugar, but not a liquid.  If it becomes liquid, let it cool before moving on. Otherwise, you'll end up with a coffee soup-type-thing, rather than a scrub (not that I'd know or anything…).

Mix together the coffee grounds and sugar.

Mix the coffee grounds and sugar mixture with the softened coconut oil, until you get a nice, typical body scrub texture.

If you are using the essential oils, add those in and stir.

Store in a jar, and

voila!

 Any old jar will do here.  You don't need anything fancy.  Do you have an old mustard jar sitting around that you'll never actually use?  Maybe even a baby food jar? Zero waste deodorant jar? The possibilities are endless!
The scrub will look beautiful on its own (especially if it's being gifted to a coffee addict like myself), but if you're feeling really fancy, drape the lid with a piece of fabric and tie a bow around it.
Looking to make your gift even more zero waste?  Drape the lid with a beeswax wrap instead of fabric!  You'll spark a conversation about zero waste, and your giftee will have a new zero waste tool in their arsenal.
To Use:
It's best to use this scrub in the shower, as it does create a bit of a mess.  Simply scoop a bit from the jar with your hands, rub it into your skin, and rinse.  The best part of this scrub is that not only does it gently exfoliate away the dead skin cells, but the coconut oil moisturizes at the same time!  When you rinse the scrub, you'll be left with new, smooth, moisturized skin that lasts for days.
Easy peasy!
What are your favorite zero waste DIYs?
---