21 Ways to Celebrate Earth Day from Home!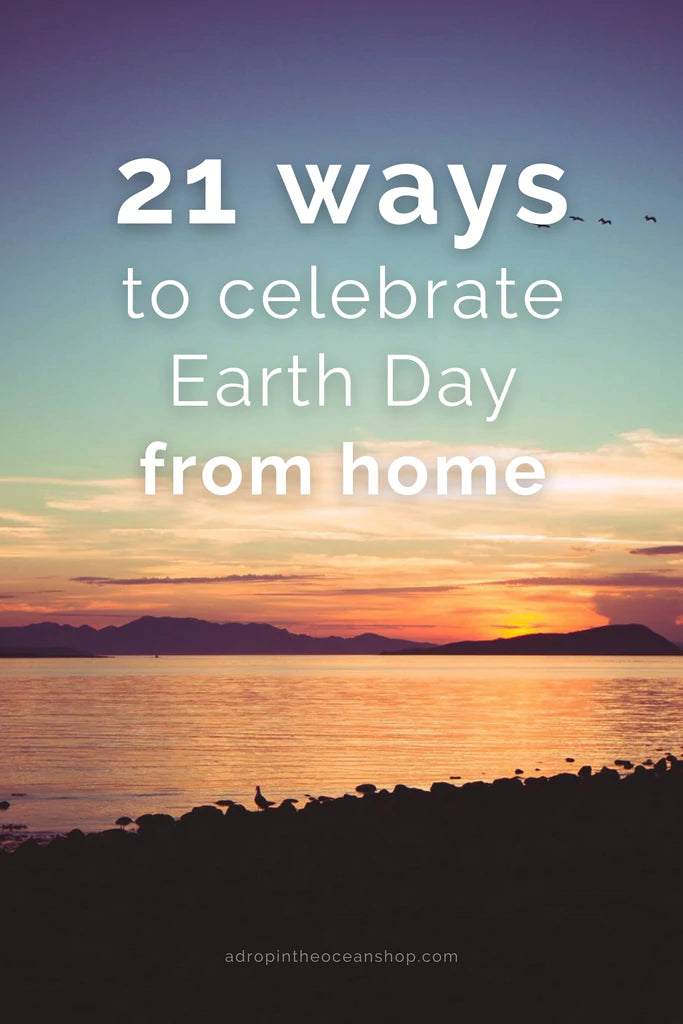 Listen to the audio of this post here:
This post first appeared in our weekly Make Waves Mondays email series on April 19, 2021.
---
Oh why hello there again, friend! It's so lovely to see you.
The sun has been SHINING here in Tacoma, and it's been the best thing ever. Every winter I forget that I'm basically solar powered, and then the sun comes back and I'm like a whole new person.
Anywhoooo - it's Earth Week! The 51st Earth Day is TODAY, Thursday, April 22nd, and although every day is Earth Day around here, this week I'm sharing 21 ways to celebrate Earth Day 2021 from the comfort of your own home.
1. Clean up three pieces of trash around your home
2. Plant a tree (we're big fans of Trees for the Future around here)
Image credit Casey Horner on Unsplash
3. Calculate your ecological footprint
4. Do a personal waste audit
5. Invest in renewable energy
6. Learn what's recyclable where you live
7. Unsubscribe from unwanted emails
8. Write to a business about their sustainability efforts
9. Call your representatives
10. Ask AirBnb to add a "Green" search filter
11. Go for a walk
12. Turn off your lights
13. Unplug your chargers
14. Join a Buy Nothing group in your community
15. Eat a meatless meal
16. Don't buy anything
17. Declutter sustainably
18. Watch a documentary (my all-time favorite is Blue the Film)
 
19. Join the live EarthDay.org virtual event
20. Make one long-term sustainable swap
21. Invite a friend to join the EcoWarriors ;)
Did I forget anything? How are you celebrating Earth Week and Earth Day?
Leave a comment below and tell us all about your earth-party plans!
---