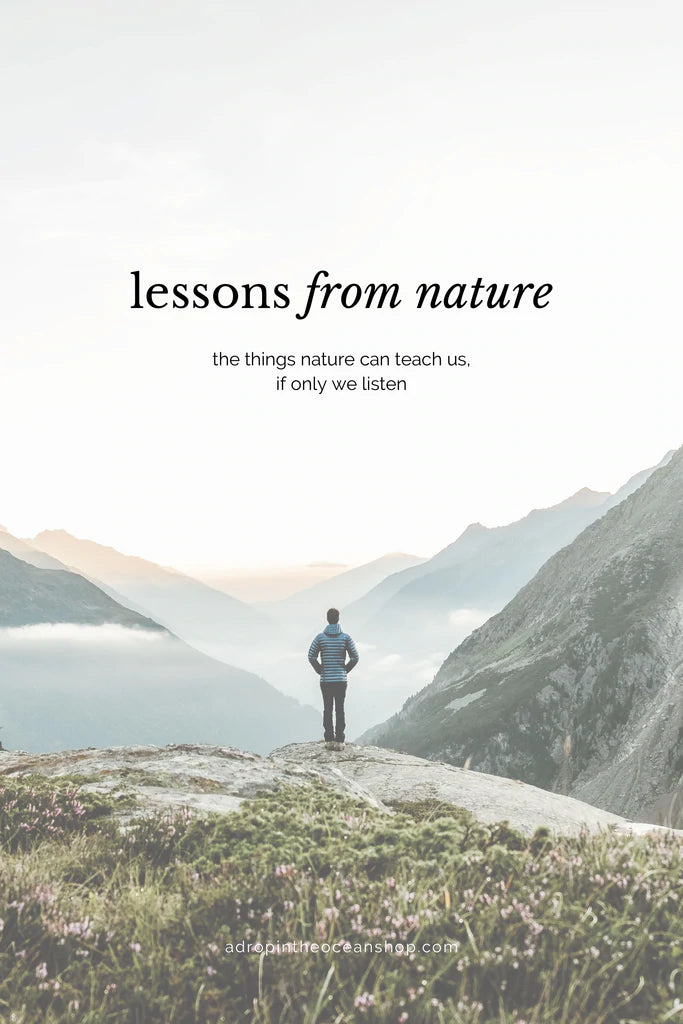 This post first appeared in our weekly Make Waves Mondays email series on January 18, 2021.
I went for a walk in nature today, friend. And I was reminded of some beautiful lessons we can all learn from nature.
Nature is colorful and dirty, and beautiful and messy, and bright and dark, and gentle and treacherous. Nature doesn't care what we think of it. Nature does not take from itself; it gives and it receives.
Gives and receives.
Gives and receives.
Nature reminds us to slow. To breathe. To move with what waves may come. To be curious. To be gentle. To take only that which we need and leave the rest. To grow. To adapt. To stay rooted. To play.
To soar, or maybe to dive deep.
Nature reminds us that it's okay to fall down. Because sometimes that's the only way to make room for new growth.
It reminds us that it's okay to be messy. Because life is messy.
That stillness is not weakness. Stillness is strength and resilience and drive.
Nature teaches us that even when we're up against a mountain, we can keep growing tall.
Nature gives us space. Space to reflect. Space to cry. To rejoice. Space to just...be.
Nature is magical.
Truly.
Magical.
Sometimes I need a reminder to get in nature. That it's okay to take a break and appreciate the world around us. It's okay to rest.
So, today, friend, in case you need a reminder, too: It's okay to rest.
This week, I hope you'll make some waves in your life by simply getting outside. Get into nature. Get into the messy and beautiful, the dirty and the colorful, the bright and the dark.
And take a journal, because these lessons will come as you sit in silence. And nature has also taught me that writing them on your phone just isn't the same.
Have a beautiful week, my friend.
---