Keeping Local Delivery Sustainable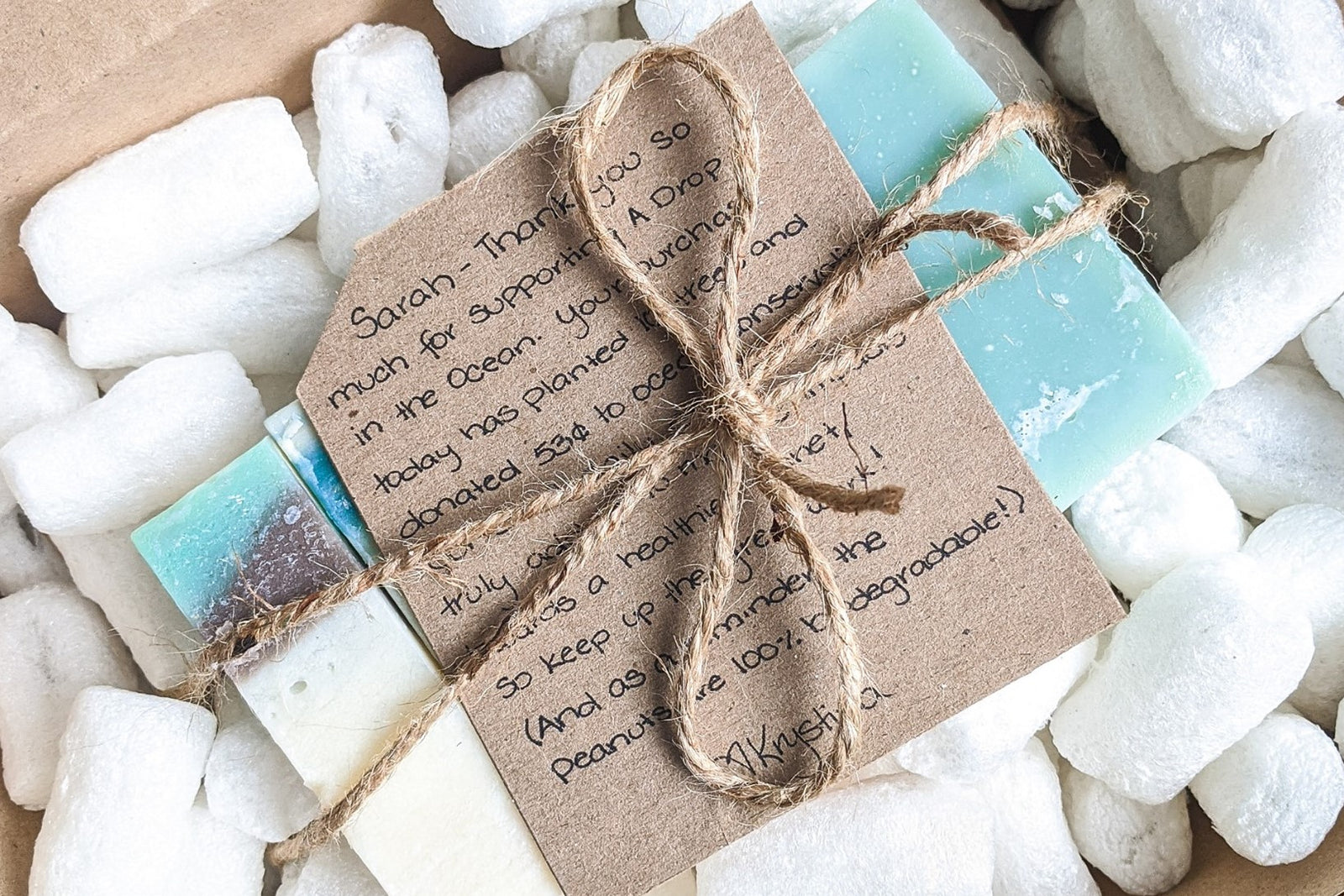 From the time I started A Drop in the Ocean, I wanted zero waste and sustainable living to be easy, affordable, and accessible. And one of the ways I wanted to make that happen was with a free local delivery service.
Since the very beginning, we've had free local delivery. And it became that much more critical during the 2020 dumpster fire. And I'm immensely proud that we've been able to offer this service the way we have for so long.
But, friend, you know that I always want to be completely honest and transparent with you. And this is no different.
Our current delivery system is becoming unsustainable.
If you've been around here a while, you know that I don't define zero waste as zero trash. Waste comes in many forms - wasted time, wasted energy, wasted resources.
Every decision we make around here revolves around those guiding principles - how can we limit wasted time, energy, and resources to best reach our vision of a sustainable future for all living things?
And this isn't me saying that our deliveries are wasted time - by no means is that true! But as a whole it is becoming unsustainable.
And, TBH, it's time that I start valuing my time. Because there are also so many other ways I could show up and support you in your journey, if I value my time and honor my own bandwidth.
So...we've got a few updates coming to our local delivery system.
Beginning at 5pm on Monday, May 31st…
There will be a

$20 minimum order

for all deliveries

There will be a

$5 delivery fee

for all orders under $75

Delivery will remain

free for all orders over $75

All orders for Tuesday delivery must still be

placed by 5pm on Monday
We're also clarifying our delivery radius to include only the following zip codes:
98001, 98003, 98023, 98047, 98335, 98352, 98354, 98371, 98372, 98373, 98398, 98401, 98402, 98403, 98404, 98405, 98406, 98407, 98408, 98409, 98411, 98412, 98413, 98415, 98416, 98417, 98418, 98419, 98421, 98422, 98424, 98443, 98444, 98445, 98446, 98447, 98448, 98464, 98465, 98466, 98467, 98471, 98481, 98490, 98493, 98496, 98497, 98498, 98499
I've even made this handy little map for those visual EcoWarriors like myself :)
Yes, we have a pretty tight radius - and that's intentional. It's actually more sustainable to ship outside of this radius than deliver, as surprising as that may be. If you want to read (or listen) to more on why that is and what we're doing to keep our footprint as low as possible, check out our blog post allllll about it :)
Thank you times a million for all of your support and understanding, friend. 

If you have any questions at all, please don't hesitate to get in touch 💙
---