5 Sustainable Gift Wrapping Ideas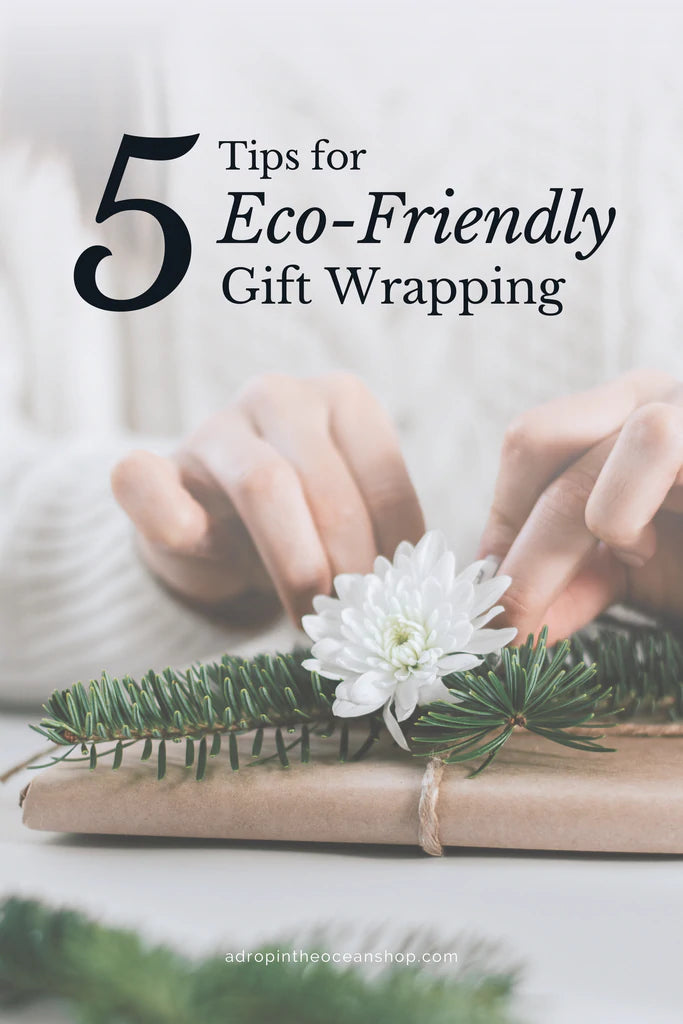 This post first appeared in our weekly Make Waves Mondays email series on December 14, 2020.
Hello hello, EcoWarriors! 
Did you know that wrapping paper isn't recyclable? They're typically coated in plastic or other mixed materials, making them unrecyclable in most cities. Plus, all that the extra tape and ribbon make the holidays a pretty wasteful time.
On average, we create about 25 million tons of trash during the holiday season - most of which is gift wrapping supplies. So let's make some waves with our gifts this year!
Today, I'm sharing with you a few of my favorite ways to wrap gifts the EcoWarrior way.
Reusable Gift Bags
The most simplest (yes, I said it) of gift wrapping options - the reusable gift bag. No wrapping skills, tape, or tissue paper required. Either store them away year-after-year, or repurpose them as produce or bulk bags throughout the entire year.
Something Relevant to the Gift
This idea came from EcoWarrior Barb in our EcoWarrior Pod Facebook Group! She suggested wrapping gifts in fabric items relevant to the gift, such as a kitchen gadget in a tea towel, or a piece of jewelry or fragrance in a scarf or handkerchief. I love this idea! It's two gifts in one, and without plastics. Thank you for sharing, Barb!
Unpackaged
Does the gift really need to be wrapped? Can you add a ribbon or twine with a little note and gift it unpackaged? I'm thinking I'd loveee a wine bottle "wrapped" in a Swedish dishcloth and some twine. 😍
Furoshiki Wraps / Fabric Wraps
Furoshiki wraps are traditional Japanese fabric wraps that date back over 1200 years, but a piece of fabric would also work just fine for a reusable gift wrap option. Tie opposite corners together to create a cute bow effect, or wrap as you would traditional paper wrapping and secure with a ribbon.
Kraft Paper
Got kraft paper laying around? Give it another life! If you're feeling crafty, add some stamps or watercolors to give it a little extra ✨✨✨ - or just keep it as-is! Make those creases as tight as possible to minimize the need for tape, and use paper tape or washi tape* to secure. Or, just secure with a ribbon or some twine. You can even add a sprig of rosemary, some dried orange slices, or some pine cones to give the wrapping an uncycled earth love vibe.
* Did you know washi tape is a great alternative to plastic tape? It's made from highly renewable resources (various renewable shrubs instead of tree pulp), and is biodegradable!
Did I miss anything? If I missed your favorite eco-wrapping option, head over to the EcoWarrior Pod and share it with us! I'd love to learn more options for next year 🎁
Have a great week, friend 💙
---